SMT Course - IN-PERSON & ON ZOOM-SIMULTANEOUSLY
There are two courses that are offered few times a year in Beaverton. The first one is SMT-BGA-BTC Design and Assembly course offered for three days (Mon-Wed). See the dates of these classes. During the same week, Lead Free-RoHS class MAY also be offered (Thu-Fri). Any of these classes are also available at your own site. If you have more than 4-5 engineers who would like to attend this class or any other class, it may be more cost effective to hold these class at your site especially when you consider their fees and travel expenses to Beaverton, Oregon. Plus the classes will be customized and would be held on dates to suit your schedule.
Design and Manufacturing with SMT-BGA-BTC
The objective of this course is to identify the technical issues in Through hole, SMT, tin-lead, Lead Free BGA, BTC and fine pitch technology design and manufacturing that must be resolved for an effective implementation of mixed assembly electronics products.
Lead Free-RoHS Implementation: Problems & Promises
Most lead-free solders have higher melting points than currently used tin-lead solders and thus pose a challenge for all board assembly processes, including rework. As opposed to one tin-lead composition we have been used to, in lead free you may have to deal with multiple lead free BGA ball compositions with different melting point on the same board. Lead free will impact almost everyone in the electronics industry - from suppliers of components, boards and materials like paste and flux, to manufacturers and users of electronics products and equipment.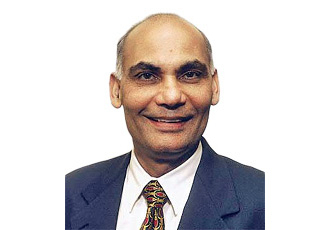 Ray Prasad will be teaching his flagship SMT course: