One Solder Profile for All SMT Boards -SMT Article
The solder profile, also known as thermal profile, is a key variable in the manufacturing process that significantly impacts product yield. Over the past few years, much progress has been made in solder profile development technology. The technology has progressed so far that most companies delegate the task of developing the profile to technicians or even operators, freeing the process engineers to focus on more complex process issues. The drawback to this, however, is that process engineers no longer develop unique profiles for each product.

Using unique profiles for each product is more exception than rule because many companies use a single profile for almost all their products. The misconception of using the same profile for all products became popular in the early nineties when convention-dominant reflow ovens became common.

In reality, all your products may not have the same thermal mass. To control defects, you need a unique profile for each product or product group. For example, depending on your product mix and their thermal mass, a group may be less than a dozen profiles that could be sufficient for almost all your products. However, a single profile cannot be sufficient for all your products unless all happen to have the same thermal mass.

I find that many companies buy into the idea of single profile for every product they build. Then there are some companies who are slightly better. They use product attributes like component type and number and board size to select from a predefined set of two or three profiles in their database. Still, the process engineer is not involved because the operator can upload the needed profile based on product attributes. However, it remains important that process engineers are responsible for at least verifying the profile for temperature uniformity across the board before using it on the product.

There is no important job for a process engineer than spending an hour or two personally developing or checking development of the unique profile for each product. Developing a unique profile for each product is a one-time effort and the benefits of lower defects last as long as that board is built.

Today, most new reflow ovens have built-in thermocouples and software packages to record the thermal profile. If not, there are commercial hardware and software packages available to make thermal profile development an easy task.

Depending on the system purchased, you may have run the board only once through the oven. Based on the data collected during the first run, the software will point out the correct panel settings in each zone for a given belt speed so that the board does not have to be run through the oven multiple times to get the right profile.

Proponents of one profile for all boards are the same who argue that their boards are too complex with large and small components to accomplish uniform temperature across the board. How do they know if they have not invested in profiles and taken the time to experiment with different panel and belt speed settings? By using these tools and spending at least an hour to fine-tune the profile, there is no doubt that uniform temperature can be achieved across the board, even in a four-zone oven.

While it is true that many companies use the same profile for every board, there also are companies that find it worthwhile to develop a unique profile for each product or product group that has been verified physically to have the same thermal mass. It is not coincidence that these are the companies that have better than 90 percent first pass yield (FPY).
Today, there are only 10 percent of companies that have 90 percent FPY. In other words, 90 percent of companies are doing too much rework. These are the companies that do not have time to develop a unique profile but they certainly have time to do it over and spend hours debugging and reworking the board. Such an approach not only reduces product quality but also increases cost and delays product shipment.
I am not suggesting that unique solder profile is the panacea for all defects. But at least you can eliminate one important variable from the picture if you take the time to either develop a unique profile for your product or verify that the profile selected from your database of existing profiles produces uniform temperatures across the board.

Ray P. Prasad is an SMT Editorial Advisory Board member and author of Surface Mount Technology: Principles and Practice. Additionally, he is president of BeamWorks Inc. and founder of the Ray Prasad Consultancy Group. Contact him at his web site: www.rayprasad.com.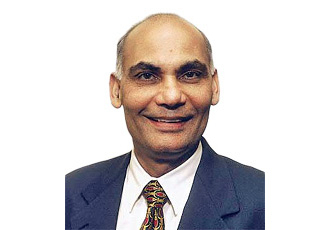 Ray Prasad will be teaching his flagship SMT course: