How Assemblers Can Help Their Customers Reduce Cost and Improve Reliability
If you are not a millennial or Generation X, Y, or Z, you probably know that there was a print version of this magazine for decades. I was one of the columnists for the print version for over two decades, starting in the mid-1980s. However, this is my first column for the digital version of this globally popular technical magazine. In my future monthly columns, in addition to covering various aspects of SMT design and manufacturing processes and issues and IPC standards, I will also answer your questions. So, to keep it interactive and interesting for both you and me, please let me know your questions or comments not just about my columns but any questions related to the aforementioned topics that you may have.
The theme of this month's issue of this magazine is how assemblers can help their customers. While others are focusing on addressing various aspects of this question in this issue, I thought I would address how assemblers can help their customers reduce cost by reducing defects and improving yield.
It is commonly assumed that the level of defects is primarily dependent on how the assemblers control their manufacturing processes. This sort of mistaken belief will cause you to never find the root cause of the problem. Hence, the problem will persist forever. Let me explain.
Just because defects are discovered in manufacturing does not mean that they were created in manufacturing. If you take a 50,000-foot view of the major causes of defects in an electronics assembly, you can put them in three buckets: (1) design for manufacturing (DFM), (2) quality of incoming materials, and (3) the manufacturing processes.
As we all know, the design of the board is done by the customer (OEM). The customer also makes all of the decisions about major incoming materials, such as PCBs and components; thus, they have control over two of the major sources of defects in electronics assemblies. Meanwhile, the assembler has control on only their manufacturing processes and equipment unless they are a turn-key assembler and is responsible for purchasing PCBs and components as well.
In this column, I will focus on how the assembler can help the customer in making DFM decisions. Some of the examples of DFM issues that can cause defects, including land-pattern design, inter-package spacing, component orientation, types of laminates, surface finishes, solder mask design, via size, and line width and spacing.
Who Knows Better Than the Assembler?
Most boards are designed by OEMs and not by the assembler, but very few designers have any understanding of manufacturing processes. We are not talking about circuit design here; we are talking about the design of the board for manufacturing. Who knows better than the assembler about poor designs causing defects in manufacturing? This is where the assembler can help the customers—especially customers who do not have in-house manufacturing capabilities and have very little idea about the complexity and interdependence of design and manufacturing.
Why Should the Customer Listen to the Assembler?
With the help of assembler, if the customer can eliminate or at least minimize some of the root causes of defects under their control, defects will go down substantially as well as the cost. An added bonus is that reliability will improve because of reductions in defects and rework will be reduced; hence, there is less potential for rework-related damage.This also improves on-time delivery since the products are not held up for rework. There are many good reasons for the customer to work with the assembler for the mutual benefit of cost, reliability, and on-time delivery.
How Should the Assembler Proceed in Helping the Customer?
Start with helping the customer understand the basics of SMT processes, such as paste printing, placement, and all of the soldering process, repair, cleaning, test, and inspection with a focus on how the design impacts defects. For example, if you are having lots of tombstoning, the land-pattern design is most likely not good (too much space between the lands). I am not talking about making the designer a process engineer, but help them to fully understand how the design impacts process yield.
The next step for the assembler is to have the customer follow the assembler's DFM or develop their own in-house, company-specific DFM. In my global audit, I find that less than 10% of companies have their own in-house, company-specific DFM even though every company needs one. A DFM document requires the cooperation of both the assembler and OEM. I have taught classes at major OEMs where they invited all of their major EMS suppliers to make sure both parties were on the same page as far as DFM was concerned.
Using an industry standard, such as IPC-7531 (formerly IPC-782 when I chaired it) is a good place to start. However, you should keep in mind that industry standards are trying to solve world hunger and not company-specific issues. There are many common issues that can apply to every company, but there are many company-specific issues since every company builds different products for various applications, such as Class 1, 2, or 3.
Here are some specific areas where the assembler can help the customer. Each area is also a major section of DFM (and some of them are potential topics for columns):
·  Establish design rules and guidelines while emphasizing the importance of differences between them
Component selection criteria, including consolidation of parts lists to reduce redundancy and eliminate obsolete parts
Surface finish and solderability considerations
Paneling considerations
Fiducial requirements
Land-pattern design
Solder-mask considerations
Via-hole location
Design for test (DFT)
Anything unique to your design
With the widespread use of high-pin-count BGAs and BTCs that cannot be inspected visually, sufficient test coverage for in-circuit test (ICT) should be seriously considered. Keep in mind that no inspection method is perfect. The only way to prevent defects from escaping to the field is to rely on overlapping test and inspection methods. Once a DFM document developed by a well-trained team is finalized and released, the possibility of DFM violation generally does not arise.
Creating a DFM document is not easy; however, it will correct problems at the source and prevent their recurrence. This is critical in an environment where essentially all manufacturing is being outsourced or sent offshore.
Ray Prasad is the president of Ray Prasad Consultancy Group and author of the textbook Surface Mount Technology: Principles and Practice debuting his first column in the digital version of SMT007 Magazine. Look forward to more insights from Mr. Prasad in future magazines.
Ray Prasad is an inductee to the IPC Hall of Fame—the highest honor in the electronics industry—and has decades of experience in all areas of SMT, including his leadership roles implementing SMT at Boeing and Intel; helping OEM and EMS clients across the globe set up strong, internal, self-sustaining SMT infrastructure; and teaching on-site, in-depth SMT classes. He can be reached at smtsolver@rayprasasd.com and has an upcoming SMT class July 22–24, 2019. More details at www.rayprasad.com.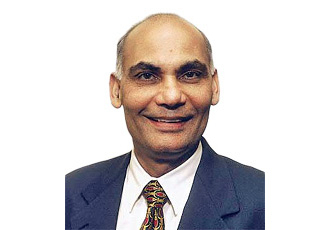 Ray Prasad will be teaching his flagship SMT course: