EMS Selection and Qualification
Even after building SMT boards in high volume for more than 25 years, less than 10 percent of companies have achieved first pass yield of over 90%. Some companies are better than others in achieving higher and consistent quality than others. So how do you go about assessing the manufacturing capability of a company – be an EMS (electronics manufacturing services) provider or an OEM, to produce consistent quality over time to meet your product requirements?  A detailed audit is a sure way to do that.
Over the decades of his experience selecting and qualifying various EMS companies on behalf of OEMs, Ray has developed a detailed procedure for selection and qualification of EMS companies. The assessment primarily fall into four categories: a) Broad overview of manufacturing capability in both tin lead and lead free, b) Competency fo the company in complex technologies, c) detailed assessment of manufacturing and capability and d) quality control and quality assurance. If the products are lead free, it is important to assess the supplier's RoHS compliance system.
It is also important to review training procedure as part of the audit and talk to engineers, technicians responsible for design and processes.  And do not forget to spend time on the line alone and talking to operators on the line and inspecting some of the boards being built. If you spend time only in the conference room with the quality manager, you will never get the complete story. 
Asking the Right Questions:
The biggest problem most OEMs have with their EMS suppliers is complaint about their poor quality late delivery even though EMS supplier is not always to blame. To build good quality products requires not only the right type of equipment but also a solid infrastructure of skilled personnel, as well as extensive documentation and process control and equipment characterization.
Characterization of process and equipment, which is necessary for higher yield, requires an investment in engineering resources that has not been made by all companies. Ray Prasad can help you assess the full capability of suppliers to help you select a supplier who is going to be the key to your success-  shipping products with consistent quality and on time.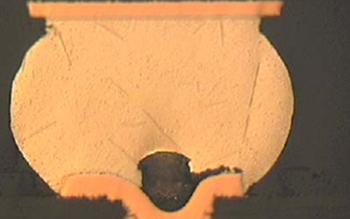 Ray Prasad will be teaching his flagship SMT course: