Failure Analysis
No matter what our job titles are, whether we are in Design, Manufacturing or Materials procurement or sales, we all are trying to do improve quality, reduce cost and reduce defects.
With years of experience in dealing with practically almost all types of defects, Ray Prasad can help you find the root cause of the problem so that you can achieve your goal for improved quality and lower cost.
But defects are the facts of life. We have not reached zero defect even in through hole soldering even though we have been doing it for over six decades. As a matter of fact, and donít be surprised, wave soldering causes more defects than any other process. With the increased use of finer pitches and smaller components, lower active or no clean fluxes and introduction of lead free, the problem is getting worse, not better.
To understand the root cause of the problem, it becomes necessary to do Failure analysis so that the problem does not recur.
The failure analysis does not always require lab tests. It may be as simple as watching the process in action. For example in one incidence just looking at the wave height was enough to find the root cause of all the bridges in SOICs being wave soldered.
In other cases, visual inspection, asking the right questions about the design, process, materials or training and documentation may be necessary to solve the problem.
In some cases, it may also involve extensive lab tests and at times using design of experiments may be necessary. †It is also important to know that there are many who use design or experiments with so many irrelevant variables that are simply waste of time and money.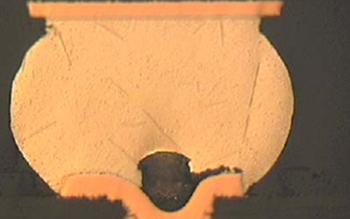 Ray Prasad will be teaching his flagship SMT course: