Legal Disputes
No one wants to be in legal disputes but it is very common. We have been doing SMT in high volume for over three decades now. If it is done correctly, it is a very simple process-print, place and solder. If it is also a very fast processes. And if something goes wrong, this process is very capable of producing defective products, also referred to as bone pile or scrap at the same high speed
However, what happens quite often is that the manufacturer is the first one who gets blamed since the manufacturing site is where the problem is first discovered because it does not pass the test. But the root cause could be either the design, or material or the manufacturing processes.
With is extensive experience in all aspects of SMT design and manufacturing and many legal disputes, some lasting over couple of years and some of them ending up in higher courts, Ray Prasad can help you determine the root cause of the problem so that you can make an intelligent decision about your next step. After listening to Ray's unbiased opinion, you may agree that it is much better to settle than to go to court or that you are really on a stronger ground. You will have a good understanding of the options available to you so that can make an intelligent and cost effective choice.
And most important of all what Ray can help you do is to set up your process in such a way that you are rarely going to have field return and will not get those dreaded calls about potential legal disputes that may be brewing. You and not your customers will detect the problems before you ship the product and implement corrective action to prevent the problem from recurring.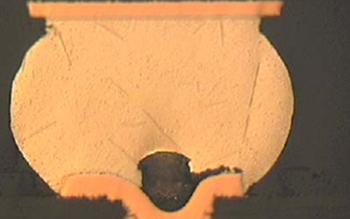 Ray Prasad will be teaching his flagship SMT course: