Part 2: How Clean Is Clean? - SMT Assembly Part 2
As I stated in my
December 2004 column
, the definition of cleanliness of an electronics assembly board may be one of the most confusing in the industry. Previously, I discussed some of the current and future cleanliness guidelines, as well as the ramifications that might occur with a lack of guidelines. In this article, I discuss some testing methods for determining cleanliness and suggested requirements that the industry should follow.
Some Thoughts on Cleaning
You can see that a problem in cleaning is due to a lack of clear industry guidance. Of course, users and suppliers can develop their own specs for cleanliness acceptance. But in absence of an industry guideline, everyone is clueless as to how clean is clean.
Today, many people would argue that the solvent extract test is relevant only for rosin. That must have been the reason for making the change in the current revision of the out-for-ballot J-STD-001D. But what have we been doing for the last few decades? You guessed it. Solvent extract, and I am talking about this test being used for all kinds of fluxes and all kinds of applications.
In addition to solvent extract, another test method that has been used extensively is surface insulation resistance (SIR). Previously, we used aggressive water-soluble fluxes, SIR value of 500 MΩ/square (yes, per square and not per square inch) on a production board under chip components, on a sampling basis, was the acceptance criteria. This test helped us discover many problems, such as poor adhesive cure profile that was trapping flux due to voids in the adhesive. We also had to make sure we didnít ship any product with corrosion potential in the field.
The argument for not specifying a cleanliness requirement for RE and OR fluxes is that you cannot possibly develop an acceptance criteria with repeatable test methods when you donít really know what kinds of substrates, solder masks and coatings these fluxes will interact with in some unknown environment. This argument may be valid, but we can ask the same question when it comes to RO fluxes. Besides, this problem can be solved by being more conservative and accommodating RE and OR fluxes in a very humid environment, as we have done for R0 fluxes. We can make an exception for applications where you are sending a manned mission to Mars, and you can afford to do all kinds of tests in the book if you are using RE and OR fluxes. But we are not all sending the assemblies to Mars.
If you are going to have a corrosion problem, does it really matter which kind of flux it came from? For example, you can have a corrosion problem from rosin flux if you use them generously for rework, leaving behind lots of flux that never got hot enough to be activated to become benign.
The Requirements
There are three simple requirements that should be given the force of an industry standard such as J-STD-001, or any other IPC standard for that matter. First, there should be no visible flux residue except for some no-clean flux residue. But there should be no white or corroded look appearance no matter what kind of flux residue is on the board.
Second, because solvent extract is commonly used, the 10.06 Ķg/in2 that has served the industry for so long should be used for all fluxes. However, if users and suppliers agree, they can use some other test, such as ion chromatography (IC) or other mutually acceptable tests, and the level of NaCl equivalent from 2.5 to 4.5 Ķg/in being used by some companies for IC.
Finally, the most important criteria, at least to qualify the flux before use, the surface insulation resistance value taken in a humidity chamber at 100 VDC should be 500 MΩ/square to detect any trapped flux under components practically with no stand off.
Conclusion
There is hope. The good news is that the IPC has four Task Groups in the 5-32 Cleanliness Assessment Subcommittee whose function it is to establish cleanliness requirements - how to do cleanliness testing, how to measure the results and what cleanliness might be required for end-use environments. Maybe they will come up with something soon enough. Letís hope so. To help them expedite their work, major OEMs and subcontractors should invest some R&D dollars to help develop a clear industry guideline on this subject. In the meantime, how clean is clean? You may want to follow some of my suggestions, or you may want to make something up, at least for now. Contact the IPC at
answers@ipc.org
with your thoughts.
Ray P. Prasad is an SMT Editorial Advisory Board member and author of the textbook Surface Mount Technology: Principles and Practice. Additionally, he is president of BeamWorks Inc. and founder of the Ray Prasad Consultancy Group. Contact him at 15375 SW Beaverton Creek Court, Beaverton, OR 97006; (503) 646-3224; e-mail:
smtsolver@aol.com
; Website: www.rayprasad.com.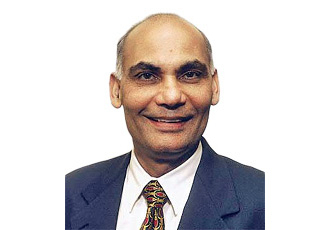 Ray Prasad will be teaching his flagship SMT course: