Reflow Profile For Backward Compatibility
With tin lead eutectic composition one could easily get away by maintaining peak temperature between 190C to 225C, a variation of almost 35C and still achieve good reflow soldering results. This reflow process window narrows to 15C since the soldering needs to be done between 230C to 245C. With this tighter process window the importance of using product specific profile is becomes even more critical.
For developing the profile, you need the loaded board with six to eight thermocouples soldered to solder joints of large and small components across the board. In case of BGAs, thermocouples need to be attached to the inner and outer rows of the balls as well.
Commercial hardware and software packages, such as MOLE, data pack and many others are available to make thermal profile development an easy task. However, this easy task is rarely performed by many companies. For example, many companies do not even bother with using loaded board attached with thermocouples. They tend to guess the thermal mass of the board and use guess the oven settings that may work.
Such a guess work would not be so bad if they went back and checked the profiles using some failed boards because there are plenty of failed boards in such companies. Even when the failures are found, they will keep on building boards using the same profiles and blame the failures on their suppliers or the designers instead.
The problem can be further compounded by backward compatibility issues where some lead free components have to be used on a primarily tin-lead board. In such as case the profile must accommodate both tin-lead and lead free package requirements.
In a backward compatibility scenario, it is not a serious issue when using leaded components such as SOIC, PLCC or fine pitch with lead free surface finishes on a primarily tin-lead board. The real problem arises when using lead free BGAs on a primarily tin-lead board. If the tin-lead profile with maximum peak temperature of 220C is used, the BGA balls will not reflow at all or will partially reflow, creating a serious solder joint reliability. Also keep in mind that in backward compatibility you are using tin-lead solder paste since most of the components on the board are tin-lead. Such a solder paste may not withstand higher peak temperatures and may cause dewetted and open solder joints if high peak temperatures are used. And on top of that these tin-lead components may not withstand higher peak temperatures.
So a common practice is to use a peak temperature of around 230C with about 45 to 60 seconds time above liquidus or TAL of 217C to allow necessary reflow and desired microstructure of lead free BGAs without damaging all the tin-lead components on the same board. Selecting a correct reflow profile for backward compatibility is a delicate balance of peak and TAL and the importance of product and flux specific unique profile for each product cannot be overemphasized since it has big impact on product yield and reliability. In addition, not following the simple procedure such as handling of moisture sensitive components and PCBs also have big impacts on product reliability and yield.
"Selecting a correct reflow profile for backward compatibility is a delicate balance of peak and TAL"
APPEARANCES:
Ray Prasad will be teaching in-depth SMT-BGA-BTC Design and Manufacturing and Lead-free Implementation courses in Portland, Oregon on Oct 11-13, 2010. He also teaches on-site classes for companies. For details, log on to www.rayprasad.com
Ray Prasad is an SMT Editorial Advisory Board member and author of the textbook, Surface Mount Technology: Principles and Practice, and founder of the Ray Prasad Consultancy Group. Contact him at 12945 SW Glen Oak Place Beaverton, OR 97007; (503) 628-1199; Fax: (503) 628-3399; E-mail: smtsolver@rayprasad.com; Website: www.rayprasad.com.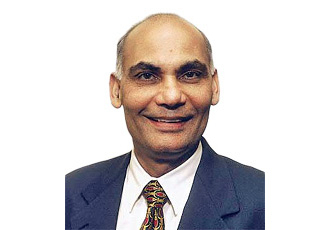 Ray Prasad will be teaching his flagship SMT course: