Selection Criteria for SMT Placement Equipment
The pick-and-place machine is the most important piece of manufacturing equipment on an SMT line. Typically, surface mount pick and place equipment, including a full complement of feeders, constitute about 50% of the total capital investment required for a medium-volume surface mount manufacturing line. Also, the throughput of a manufacturing line is primarily determined by the pick-and-place machine. Since no one type of placement equipment is best for all applications, the effort required in selecting equipment with an appropriate feeder system should constitute a correspondingly major part of the effort spent in selecting capital equipment for an SMT line.

Selecting the appropriate automated placement machine is dictated by many factors, such as device complexity, the applicable packaging and equipment standards, the type and number of parts to be placed, and current and future needs for volume and flexibility. Thus, one must establish some guidelines for machine selection. A matrix detailing the desired features versus features of the available equipment will help reduce the number of choices for a given application. Here, recommendations by existing users can be the most important selection criteria.

The first task of the SMT team responsible for equipment selection should be to develop a detailed questionnaire pertaining to all of the equipment in the line. The questionnaire should be used to narrow the list from a vast array of equipment on the market to meet your specific need.

One can get pretty quantitative in evaluating equipment by assigning points for important features [1]. Here are some examples of major features that deserve the most points.

Maximum Substrate Size Handling Capacity
When selecting placement equipment, the maximum size of the substrate or panel that the machine can handle is the place to start. This requirement alone may eliminate many machines. For example, I had to select a machine for a client with a 1 46" board size. The best I could do at the time was to find one machine that could meet that requirement. For that situation, it did not really matter how many machines were on the market. If fixtures are to be used for handling, their maximum size should be used instead of substrate size as the selection criterion for a pick and place machine.
Maximum Feeder Input and Slot Capacity
The maximum number of feeder input positions is another measure of placement equipment capacity. A standard measure of feeder input capacity is the 8-mm tape feeder. The more 8-mm slots a machine can accommodate, the higher its input capacity. However, only a limited number of parts come on 8-mm tape. Some components on tape-and-reel may require two to three 8-mm slots. Components supplied in bulk or in waffle packs affect input slot requirements differently. While conducting the in house study on slot requirements, side benefits may arise. For example, some part numbers can be eliminated totally by consolidating various part numbers. Using a minimum number of part types not only conserves input slots - and reduces the number of feeders that must be purchased - but also can reduce inventory costs and provide increased leverage with vendors due to higher volumes. 

Placement Rate
In selecting a placement machine or set of machines to meet production requirements, one must determine the product mix, the number and types of components per board, and the production volume. Knowing the current requirement is not sufficient. Factor in future needs and manufacturing plans as well. Placement rate is significant.

Actual throughput will depend not only on the placement rate of the machine but also on the component mix and the types of feeders used. Placement rate also is affected by board size and by component and feeder types used. Most importantly, a machine that is often down or in need of repair, even though it runs very quickly when working, will have an adverse impact on throughput. As a general guide, the rated placement speed quoted by the vendor should be de-rated by 40-50% to arrive at a conservative number.

Other Selection Considerations
As components with larger sizes and finer pitches come into common use, the need for accurate placement stands out even more. In addition, repeatability instead of accuracy is a more useful guideline, i.e., the consistent ability of the placement head to place a part at the specified target within a specified limit. Rotational accuracy is not the same as X/Y accuracy. The same degree of rotational deviation will produce a larger offset in some pads for bigger devices than it will for smaller devices. Of course, the acceptable tolerance will be much tighter for finer-pitch components (< 20 mil) and for any components if the inter-package spacing is very tight. The integrated vision system's quality plays an important role in accurate and repeatable placement.

For lower-volume applications, it may be useful if the pick-and-place machine also can dispense adhesive. This feature is not available in all machines.

The software features of the pick and place machine determine the ease of programming for board placement. Different machines have different programming features. Some are easier and more user-friendly than others.
Service, Support, and Training
The technical features discussed so far are important. However, it is also important to keep in mind who you are doing business with and their service and support record. The placement industry is highly competitive, with many new suppliers coming on the market and many that no longer exist. One criterion to keep in mind is the installed base of the equipment you are considering. Will you be able to get the needed support for parts and service in time when the equipment is down? Being able to get the machine up and running quickly will be critical when trying to meet a delivery schedule. If a company has an installed base of the type of equipment you are considering, you can get user references that should be weighed heavily in the selection process.

The time and quality of training on the equipment are very important. All companies provide some training. It is important that some level of training be provided at the supplier site before equipment shipment and at the user site after installation. The length of training should be adequate so that the operator is fairly comfortable with operating the machine. There are some companies that not only provide training on the particular equipment, but also on other aspects of SMT process and design. Such training may be of real help in reducing defects, especially if you are new to this technology or if such training is not available internally.

Reference1. Prasad, Ray, Surface Mount Technology: Principles and Practice,Chapter, 2nd edition, 11, Table 11.2

APPEARANCES:
Ray Prasad will be teaches in-depth SMT and BGA Design and Manufacturing and Lead-free Implementation courses in Portland, Oregon. He also teaches on-site classes for companies.
Ray Prasad is an SMT Editorial Advisory Board member, author of the textbook, Surface Mount Technology: Principles and Practice, and founder of the Ray Prasad Consultancy Group. Contact him at 12945 SW Glen Oak Place Beaverton, OR 97007; (503) 628-1199; Fax: (503) 628-3399; smtsolver@rayprasad.com; www.rayprasad.com.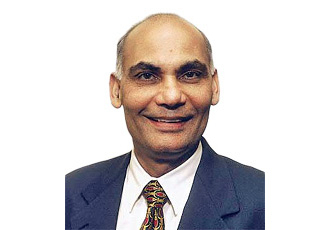 Ray Prasad will be teaching his flagship SMT course: