SMT- DFM in a Lead-free World: Part 1
Our industry has adapted to and thrived on numerous changes in 25 years — from thru-hole to surface mount; wave soldering to vapor phase soldering,and later radiant and convection-dominant reflow systems; and from CFC-based cleaning to no-clean formulations. Our next challenge is the transition from tin/lead to lead-free assemblies. Discussions on design for manufacturing (DfM) in a lead-free world have been lacking. But DfM issues account for a major portion of defect, reliability, and cost in lead-free products. This article initiates a dialogue on DfM issues in the lead-free world.

DfM is key to faster time to market, higher quality, and lower costs. It is common practice in OEM and engineering communities to blame manufacturing organizations for all yield problems because that is where defects are discovered. However, DfM is one factor that controls yield, and therefore, final product cost. Other factors are manufacturing equipment processes and incoming material quality.

Each company needs a unique DfM for its products because each company uses different suppliers, builds products for different applications, and has different equipment and processes. Creating a DfM requires a team effort, and takes at least six months when resources are in place. Working in a team is most effective in enforcing the rules and guidelines. DfM rules and procedures may need to be violated occasionally for good business reasons — never technical reasons — and the violation should be considered on a case-by-case basis. A justifiable violation should never set precedence for future violations. Otherwise, DfM will
lose its significance and become obsolete quickly. It should also be noted that DfM is a living document, and should be updated by the team on a regular basis to ensure its longterm relevance as technologies improve. A well-documented DfM becomes the repository for lessons learned.

If you must follow these requirements for an up-to-date DfM, it is no wonder why less than 10% of companies have an in-house DfM that is strictly followed. It is not a coincidence that less than 10% of companies have higher than 90% first-pass yield. In other words, 90% of companies even after having a long history in SMT do too much rework. Rework raises costs and reduces quality due to potential component and board damage and increased thickness in brittle intermetallic layers caused by repeated heating cycles. Major DfM issues that designers should keep in mind for leadfree implementation are selection of board finishes, selection of laminate materials and via-hole considerations, reliability concerns, component selection, and backward- and forward-compatibility scenarios.

Thanks to the increased use of fine-pitch and BGA components, the industry adopted lead-free surface finishes before the start of lead-free frenzy. With the exception of HASL, all surface finishes, ie. OSP, electroless nickel immersion gold (ENIG), immersion silver, and immersion tin, are used for tin/lead and lead-free assemblies. These are used as an alternative to HASL because of the need for flat surface finishes.

All of these surface finishes have good and bad points; none are perfect. HASL is rarely used for lead-free; its use has also declined for tin/lead because of its uneven nature. At some locations the thickness is low, while it may be excessive at other locations. OSP was chosen initially to replace HASL, but it is fragile and requires special handling. It can have hole-fill and incircuit test (ICT) concerns, especially if the assembly goes through both reflow and wave processes. High-temperature
OSPs are being used to alleviate via-hole fill and solderability concerns. The most drastic effect is that it may cause BGA balls to drop in lead-free assemblies, especially when using longer (more than 90 seconds) time above liquidus (TAL) and a higher (above 245oC) peak reflow temperature. ENIG can help prevent potential BGA ball drop. Nickel is an effective barrier to copper migration from the PCB pad to the ball-package interface — preventing formations of brittle intermetallics and ball drop. Planar micro-voids or champagne voids in immersion silver, and black pad in ENIG, are concerns. There is no unanimity on the mechanisms for these defects, but there is agreement that they are related to process control on the PCB supplier end, as well as plating chemistry. OSP is the least expensive option, while ENIG is the most expensive.


Conclusion
So, what is the best surface finish for leadfree? There is no such thing; you must select one based on your requirements, and have confidence in your PCB supplier. In some cases, you may want to have two surface finishes in your DfM. For example, OSP for single- sided SMT and immersion silver for double- sided and mixed (SMT and thru-hole) boards. Using nitrogen and/or aggressive flux in reflow and wave will allow additional flexibility when using OSP, and you don't need nitrogen with ENIG. When choosing a surface finish, nitrogen use, type of flux, and cost sensitivity play an important role.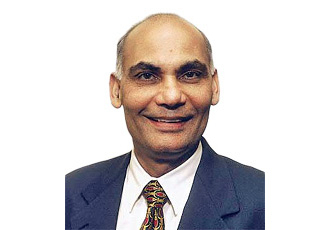 Ray Prasad will be teaching his flagship SMT course: