Tools and Techniques for Developing SMT Solder Profile
The solder profile, also known as thermal profile, is a key variable in the manufacturing process that significantly impacts product yield. I mentioned this in previous columns; however, it is worth repeating that a unique profile is necessary for each product. There is some misconception, mostly promoted by some suppliers that if you buy their convection oven, there will be no need for developing a unique profile for each product. This is not true because each board has a different thermal mass and one may have different loading patterns (distance between boards as they are loaded in the oven). Even the same double-sided board, depending on component placement and distribution of copper planes on each side, may require different profiles for each side.

In addition to meeting the profile's shape, the oven settings must show a narrow bandwidth (5º to 10ºC), which is defined as the total temperature difference across the board in any given zone. The tighter the bandwidth, the more consistent the yield. If the profile shape does not meet the desired shape as recommended by paste supplier or if the bandwidth is too wide (more than 10ºC), adjust the panel settings. Generally, two to four trial settings are required to meet the target shape and bandwidth. Once the profile is found and gives the desired results (assuming design and other material variables have been optimized), document the profile. After this point, no changes should be allowed in the profile.

Following are some specific recommendations that should be followed in developing a unique profile for each product:
Most new reflow ovens have built-in thermocouples and software packages to record the thermal profile. If not, commercial hardware and software packages are available that make thermal profile development an easy task.
The recommended thermocouple wire gauge is 36 and the thermocouple wire length should not exceed 3'. To ensure temperature measurement accuracy, the thermocouple junctions must be welded. There should be no twisting, crimping or soldering. Three to four thermocouples should be attached to represent the lowest to highest mass areas. There are various methods used to attach thermocouples such as high-temperature solder, thermally conductive adhesive, and polyimide or aluminum tape. Tape use should be avoided because it can detach during profile development. When that happens, the oven's air temperature is measured and not the solder joint or board temperature. There also are mechanical attachments available from some companies that do not require drilling board holes.

There are various types of thermocouple types that can be used. Examples include:
• Type K ¾ nickel-chromium vs. nickel-aluminum (most commonly used); temperature range is -200º to 1250ºC, ±1.5ºC.
• Type T ¾ copper vs. copper-nickel (easy to solder); operating temperature range is -200º to 400ºC, ±0.5ºC.
• Type J ¾ iron vs. copper-nickel; operating temperature range is -210º to 800ºC, ±1.5ºC.
• Type N ¾ nickel-chromium-silicon vs. nickel-silicon-magnesium; operating temperature range is -200º to 1,280ºC, ±1.5ºC.
• Temperature labels can obtain quick feedback.
There also are numerous profile types used. These include:
Product profilers (unique profile for each product or product group) provide a time/temperature reflow map. Components, substrates and solder joints are measured to ensure temperature and dwell time targets are achieved.
Machine profilers measure machine performance. These typically measure and record conveyor speeds, zone length, zone temperature, airflow or heat flow.
Monitoring profilers are an alternative to machine profilers. These rely on a series of thermocouples that are mounted permanently above the board transport system. They provide real-time continuous feedback of machine performance rather than the occasional spot check
Thermocouple-on-aluminum-plate can be used as an alternative to machine and monitoring profilers.
All profilers measure, record, display and analyze data. Display formats range from simple displays to complex reports with the ability to analyze critical process or machine parameters (i.e., ramp rates, peak temperatures, dwell time, etc.). Advanced profilers also will support standard SPC formats. In addition to measuring, displaying and analyzing data, some profiling systems are capable of predictive modeling by using information gathered from product and machine profilers and selecting from a library of predetermined recipes.
Additional information about thermocouples and various types of profilers are available from the following sources:
• ECD ¾ profilers and thermocouples; (503) 659-6100 or www.ecd.com.
• KIC ¾ profilers; (858) 673-6050 or www.kicthermal.com.
• Datapaq ¾ profilers and thermocouples; (978) 988-9000 or www.datapaq.com.
• Saunders Technology ¾ thermocouples; (603) 881-3330 or www.saunderstech.com.
• Omega ¾ thermocouples and labels; (800) 222-2665 or www.omega.com.


Ray P. Prasad is an SMT Editorial Advisory Board member and author of the textbook Surface Mount Technology: Principles and Practice. Additionally, he is president of BeamWorks Inc. and founder of the Ray Prasad Consultancy Group. Contact him at his web site: www.rayprasad.com.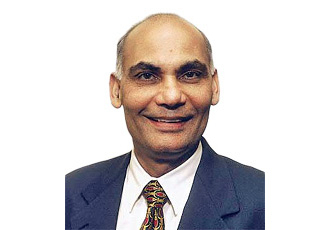 Ray Prasad will be teaching his flagship SMT course: