Design and Manufacturing with SMT-BGA-BTC
To edit content for this class, please view items in this category.
To provide you added flexibility this class is being offered on zoom and in person simultaneously. You have a choice now. This course is a comprehensive technical overview of SMT and covers all the details of SMT Design for Manufacturing, test and repair of SMT and BGA and Fine Pitch components.
This is BOTH on-Line Zoom & In-Person Class simultaneously. We will let you know the address of class location in Beaverton, Oregon once we know the number of students signing for in-person Vs Zoom Class
Tel 503-332-3215
2021 SMT-BGA-BTC Class Dates
April 18-22, 2022 (Mon-Wed)
July 18-20, 2022 (Mon-Wed)
October24-26, 2022 (Mon-Wed)
Three FULL days are required to cover all the material
8:30 AM to 5:30 PM Pacific Standard Time
Note: Since class size is limited to allow close interaction, please get your registration in early.
$1,495 FOR SMT/BGA COURSE- The course fee includes all course materials. Each attendee will receive a comprehensive workbook containing all the presentation materials (over 600 slides). The hand out material is sent to attendees before the class.
Please note that Ray Prasad has been teaching this course few times a year since year 2000. However, the course content has been revised as the technology has evolved during this time.
Please also note that this course can offered at your own site. On site courses may be very cost effective if there are multiple students who may be interested in this class. If interested, please contact us for details.
This class is being offered simultaneously both in person and also on zoom. If you plan to attend in person, you may find information about hotels relevant.
There are many hotels near the class location. Here are some examples but there are many more near by.
America's Best Inn and Suites
3333 SW 198 th Ave
Aloha, OR 97006
503-642-4531
Larkspur Landing
3133 NE Shute Road
Hillsboro, OR 97124
877-310-5723
Courtyard PDX Hillsboro-owned by Marriott
3050 NW Stucki Place
Hillsboro, OR 97124
503-690-1800
Residence Inn-owned by Marriott
18855 NW Tanasbourne Drive
Hillsboro,OR97124
503-531-3200
Double treebyHilton
15402NWCornellRoad
Beaverton,OR97006
503-614-8100
ExtendedStayAmerica
19311NWCornellRoad
BeavertonOR97124
503.439.0706
Extended Stay America
18665NWEiderCrt
BeavertonOR97006
503.439.1515
Brief Course OutlinePart 1: SMT Overview SMT Process Steps SMT Passive and Active ComponentsBGA, BTC, Flip chip and MCMImplementation Strategy &... Who Should Attend
Manufacturing, process, design, test, quality personnel and their managers who are involved in designing or producing tin-lead/Lead Free SMT and mixed-technology assemblies and want to reduce product cost and improve process yield should attend this course. To provide you added flexibility this class is being offered on zoom and in person simultaneously. You have a choice now.
SMT-BGA-BTC April 26-28, 2021 (Mon-Wed) SMT-BGA-BTC July 26-28, 2021 (Mon-Wed) SMT-BGA-BTC October 25-27, 2021 (Mon-Wed)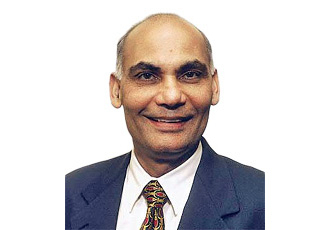 Ray Prasad will be teaching his flagship SMT course: